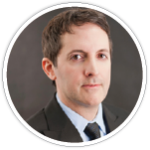 Charles Sailey, MD, MS, FCAP – Medical Director, Molecular Testing Labs – Vancouver, Washington 
Dr. Charles J. Sailey obtained dual master degrees in cell biology and biotechnology before medical training. After obtaining his medical degree, he completed residency training in Anatomic & Clinical Pathology at the University of Maryland, followed by fellowship training in Molecular Genetic Pathology at the University of North Carolina. As medical and scientific director of the Molecular Genetic Pathology, Molecular Microbiology, Toxicology, Metabolic Genetics, and Clinical Chemistry laboratories at Arkansas Children's Hospital, he planned, designed, and coordinated the construction of a human genetics laboratory in 2011.
Dr. Sailey has extensive experience in targeted mutation analysis using Sanger sequencing, PCR and other amplification techniques, MLPA, copy-number variation using SNP microarray, and other genetic methods. He also has several years of experience using equipment involved in cannabis testing, such as LC-MS/MS, GC-MS, HPLC, ICP-MS, and microbiological analysis. He has been the primary investigator on several research projects, including the construction of a 15 target plasmid for limit-of-detection and QA studies used with various PCR assays.
Other projects included downstream analysis of archived DNA, correlation studies between custom and commercial platforms for various molecular assays (including C. diff, sepsis, respiratory infections, PCR, and DNA sequencing), and genotyping local strains of clinical infectious organisms. He currently has several large studies underway; one involves characterizing miRNA biomarkers involved with various types of cancer. Another involves creating custom next-generation sequencing panels that look at genes involved in drug metabolism. He has over 40 peer reviewed publications, book chapters, and presentations, including data presented at national conferences, and has been pivotal in designing several molecular genetic laboratories across the country.