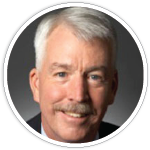 Philip J. Landrigan, MD, MSc is the Ethel H. Wise Professor of Preventive Medicine and a pediatrician and epidemiologist. He has been a member of the faculty of Mount Sinai School of Medicine since 1985 and Chair of the Department of Preventive Medicine since 1990. He was named Dean for Global Health in 2010. Dr. Landrigan is also the Director of the Children's Environmental Health Center.
Dr. Landrigan graduated from Boston College in 1963 and from Harvard Medical School in 1967. He completed an internship in medicine/pediatrics at Cleveland Metropolitan General Hospital and a residency in pediatrics at Children's Hospital Boston. In 1977, he received a Diploma of Industrial Health from the University of London and a Masters of Science in Occupational Medicine degree from the London School of Hygiene and Tropical Medicine. He served for 15 years as an Epidemic Intelligence Service Officer and medical epidemiologist at the Centers for Disease Control and Prevention (CDC) and the National Institute for Occupational Safety and Health (NIOSH).
In 1987, Dr. Landrigan was elected a member of the Institute of Medicine of the National Academy of Sciences. He served as Editor-in-Chief of the American Journal of Industrial Medicine and Editor of Environmental Research. He has published more than 500 scientific papers and 5 books. He has chaired committees at the National Academy of Sciences on Environmental Neurotoxicology and on Pesticides in the Diets of Infants and Children. From 1995 to 1997, Dr. Landrigan served on the Presidential Advisory Committee on Gulf War Veteran's Illnesses. In 1997-1998, Dr. Landrigan served as Senior Advisor on Children's Health to the Administrator of the U.S. Environmental Protection Agency and was instrumental in helping to establish a new Office of Children's Health Protection at EPA.
Dr. Landrigan is known for his many decades of work in protecting children against environmental threats to health. His research combines the tools of epidemiology with biological markers derived from clinical and laboratory medicine. Dr. Landrigan is deeply committed to translating research into strategies for health protection and disease prevention.